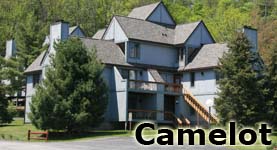 Camelot Units

The cozy neighborhood-style complex, located at the base of the slopes and adjacent to the Inn at the Peak, provides a great lodge style atmosphere.
Average Rental Income (2009)
Average of 11 units: $6,144
High: $8,530 Low: $4,868
Average of 12 units: $6,743
High: $8,637 Low: $5,094
Average of 2 units: $14,151
High: $16,660 Low: $11,642
Northgate Units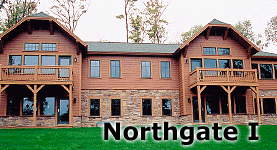 Winding up Canterbury Drive, you'll find our latest premier development in the rental program. Tastefully appointed units, in a quaint woodsy setting, offer 2 bedrooms and 2.5 baths in every unit.
Average Rental Income (2009)
Two Bedroom sleeps 6
Average of 2 units: $7,937
High: $8,012 Low: $7,863

Two Bedroom sleeps 8
Average of 10 units: $14,488
High: $17,491 Low: $8,735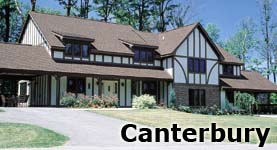 Canterbury Units

These warm and attractive units provide breathtaking views of the slopes and upper golf course. Tudor-style decor provides a classic ski chalet retreat.
Average Rental Income (2009)

Two Bedroom
Average of 2 units: $13,670
High: $15,020 Low: $12,318

Three Bedroom
Average of 8 units: $13,675
High: $17,637 Low: $10,319

Four Bedroom
Average of 8 units: $18,842
High: $26,487 Low: $14,555
Highlands Units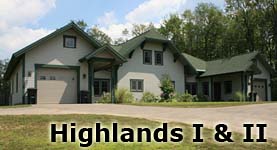 The Highlands epitomize style and are ideal for families, sharing with friends or coworkers. These upscale units offer expansive views of the slopes.
Average Rental Income (2009)
Highland I
Average of 7 units: $19,240
High: $24,660 Low: $15,283

Highland II
Four Bedroom
Average of 4 units: $29,551
High: $30,741 Low: $27,242

Five Bedroom
Average of 7 units: $38,093
High: $41,377 Low: $34,833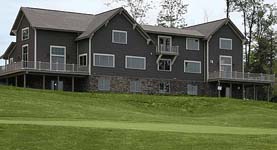 Ridgeview Homes
Need more space? These duplexes and single homes are 4,500-5,500 square feet and feature up to 7 bedrooms!

Located along the Upper Golf Course, these homes feature expansive views and upscale appointments such as hardwood floors and granite countertops.
Clubhomes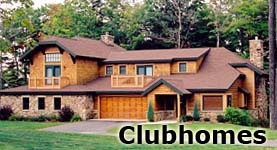 The ultimate in luxury with the finest interior decor. Featuring 3,800 square feet of living space, these 5 bedroom units are accomanied by 5 baths, a 2 car-garage and unsurpassed views.